What would happen if people took a pragmatic approach to AIDS relief in Africa? What if they put aside their preconceptions and applied tactics that took into account what we know of young men's minds?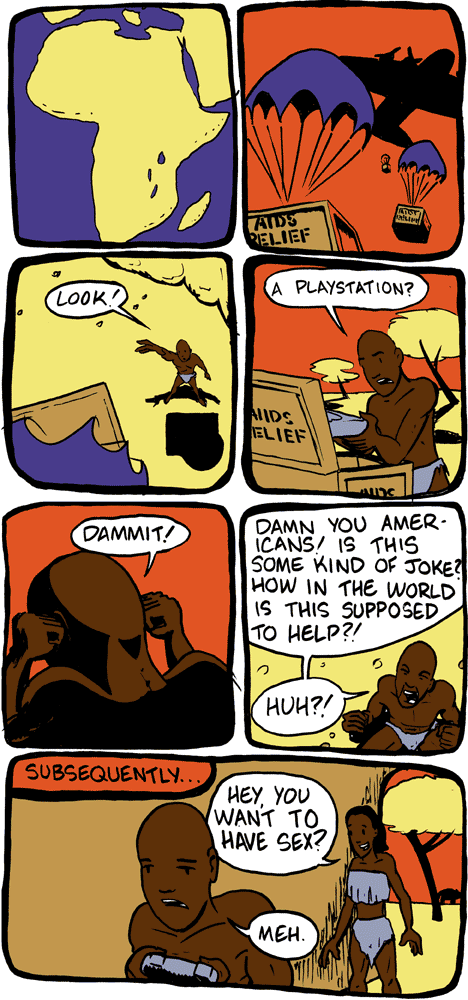 Cartoon courtesy of Saturday Morning Breakfast Cereal
I do not mean for this post to be offensive, nor do I want anyone to belittle either the impact of HIV / AIDS on the world in general and Africa in specific. For those who believe this comic is in vastly poor taste and think that AIDS is no laughing matter, I refer you to these words:
Everything human is pathetic. The secret source of Humor itself is not joy but sorrow. There is no humor in heaven.

— Mark Twain
Following the Equator

We absolutely must laugh at what causes us fear or sorrow; the only alternatives are rage or despair. Besides – knowing men, a Playstation or Xbox would be an effective means of reducing the spread of infections through sex.
Tags: Africa | AIDS | Cartoons | Gaming | Humor | Men | Sex | Society